Glass door smart lock with fingerprint/password/card swipe/app function.
It is easy and convenient to protect your safety life!
Features:
***Material: Aluminum Alloy
***Board Adopts: Military grade microcomputer chip
***Color: White/Gold/Black
***Panel: OLED 0.96 Touchscreen, hierarchical managed menu
***Alarm function: Low voltage
***Unlock way: Fingerprint/card/password/APP
***Fingerprint capacity: 300 group
***User Account: 1xadminstrator+99 x user
***Logger: Semiconductor acquisition module (669)
***Card Reader: CPU card, MF card, IC card, etc.
***Working humidity: 5%~95%
***Battery life: normally opening d C-91A137 oor for 50,000 times
***Working Temperature: -25 °C ~ + 65 °C
***Power supply: 6V (4*1.5V AA alkaline batteries)  
***Average Battery Life: ≥6000 Times Unlock, 10 times a day
***Battery life: 9V batteries backup power interface
***Application: glass door 10-12mm
***Emergency port: USB port (DC5V)
***Gross Weight: 1.62kg
***Warranty period: 1 year
Management
Software

It is used to make time cards, Door No. Cards, guest cards and so on. It is mainly used for checking in and checking out.

Intelligent
Lock

It reads the data in the cards, implements the corresponding operations of time synchronizer, locking, unlocking and so on.

Card Reader

Management software make cards through the card reader.

Encoder

The unlocking recods are transferred from the door lock to the encoder by infrared induction.
After connecting the encoder to a computer, the software will read its data(unlocking records.)

Cards

There are time synchronizer cards, Door No. Cards, guest cards, general cards, building cards, floor cards, checkingout cards, loss registration cards and so on. You can choose Card T5557(Non-contact and cheap), Mi-fare Card (Non-contact, can be made all purpose card and expensive), IC Card (Contact-based, easy to be destroyed and cheap).

Software Registration

When the management software is installed, a serial No. is created. Then you have to send the serial No. to our company, 
we will send a corresponding registration code to you. You can use the management software after filling in the registration code.
Aituolink glass door lock is widely used for factory, office building, apartment, school, hospital and bank, etc.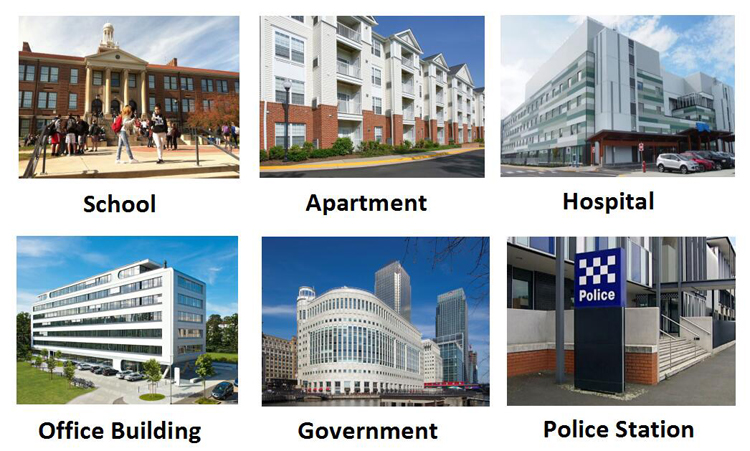 Accessories