Smart File Exchange Locker, also known as Smart File Transfer Locker, Electronic File Exchange Locker, Intelligent Cloud Locker, etc., is a smart locker with functions of networking, sending and receiving, short message verification code notification. The main manifestation is that the staff of government organs (Public Inspection Law, etc.) put the documents needed by the parties into intelligent In the exchange cabinet, and through the system to send short message verification code to the parties, the parties only need to go to the government office hall, in the smart document exchange locker terminal display screen input the existing verification code and take out the documents they need.
Feature:
1. High efficiency, convenient for users to take out documents in time
2. Computer operation, low error rate
3. Timeliness, the parties do not have to run the wrong way
4. Large amount of information, convenient inquiry and statistics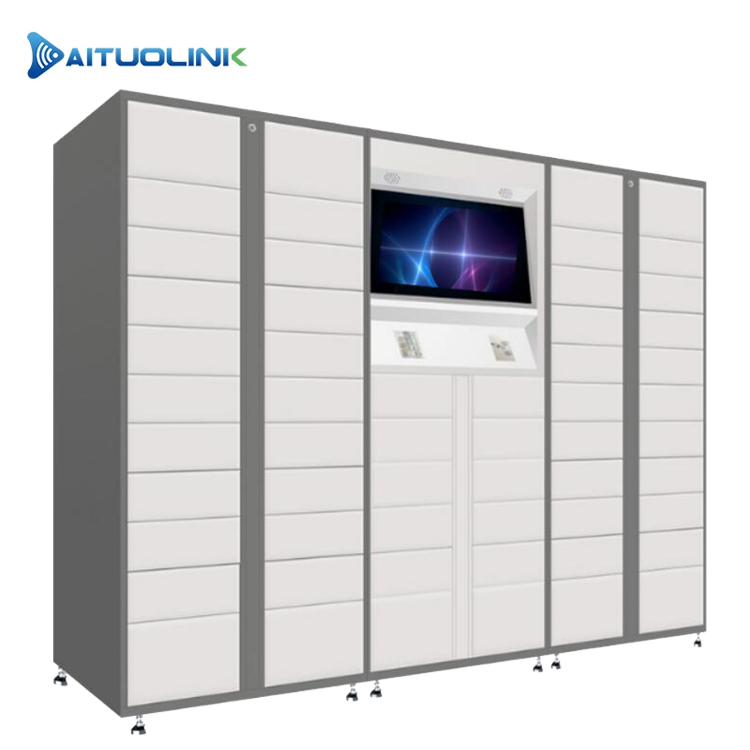 How is Aituo locker production?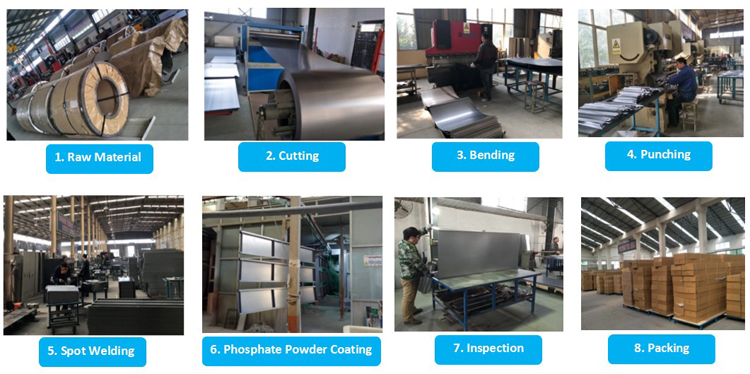 Aituo Production Mahine Line


Specification:
 
Model Number
AL5002
Product Name
Smart File Exchange Locker/ Smart File Locker
Material
High Quality Galvanized Steel                 
Front door/side panel: 1.2mm                      
Level panel:1.0mm                                                                 
Back panel:0.8mm                          
Screen
21.5 inch touchable screen
Computer
Industrial host, Android system,RK3288/4 core frequency 1.8 Ghz,2G Ram, 8G EMMC, RS485 Port*2, 4G and WIFI model is optional 
Barcode Reader
2D Barcode Reader
Lockers (Doors)
Secured Electronic Lock
Speakers
Bi-channel Speakers
Kiosk Size
H2020*W500*D500(mm)
Sub Cabinet Size
H2020*W940*D500(mm)
Kiosk Door
N/A
Sub Cabinet Door
22 Doors                                                                                                                                        
L box: H300*W425*D500mm x 2                                                                                                                    
M box: H200*W425*D500mm x 6                        
S box: H100*W425*D500mm x 10
Working temperature
0℃ -- 50 ℃
Net Weight:
Kiosk:85Kgs/Sub Cabinet:128Kgs
Gross Weight:
Kiosk:115Kgs/Sub Cabinet:168Kgs

 
 
 
 
 
 
 
 
 
 
 
 
 
 
 
 
 
 
 
 
 
 
 
 
 
 
 
 
 
 
 
 
 
 
 
 
 
 
 
 
 
 
 
 
 
 
 
 
 
 
 
 
 
 
 
 
 
 
 
 
 
 
 
 
 
 
 
 
 
 
 
 
 
 
 
 
 
 
 
 
Application: the preservation and receipt of documents of state government organs, bank, etc.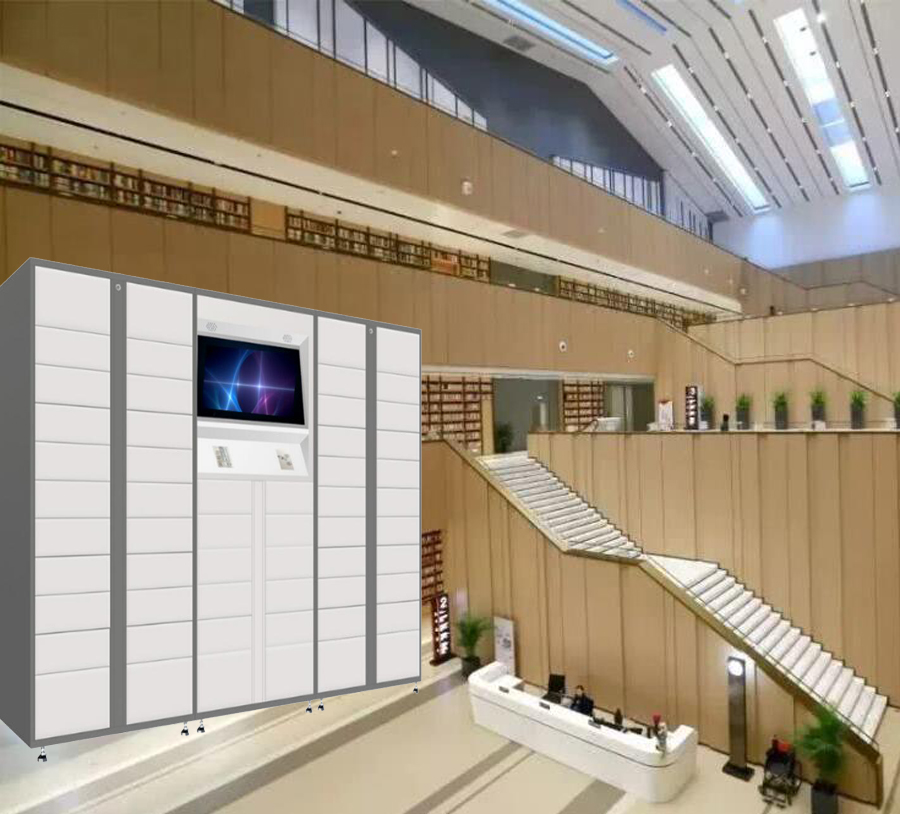 We use high Quality Lock Board and Lock System.