Important items and safe keeping of archives are important, but as more and more manageable file, the traditional management method is not only low consumption of manpower, efficiency, 
and easy to cause the loss of important files, to this, the development of RFID intelligent identification storage locker can effectively solve the problem of traditional management methods.
Feature:
1. It is composed of central data server S and management terminal, and centralized _, storage and processing of archives management and supervision are the core of the whole structure.
2. Complete the integration of RFID tags of archival information and the loading of new archives and other work by the inspection end and label issuing.
3. Assist the crotch case administrator to write relevant information when the file is lent, and check the file and verify the information in the RFID tag when it is returned
4. It is convenient to query the location of each case file and monitor the status of the file in real time through the terminal and handheld computer.
5. Set the account and the corresponding system functions and permissions of the account.
6. The terminal system is the terminal intelligent storage cabinet machine, which is composed of the master control and the auxiliary control. The corresponding cabinet can be opened by the master control at first glance
7. Record the information and number of documents of all documents in the door R FID label, etc. Users can use the background management system to search and read documents in the door and whether they have the right to open the door.
How is Aituo locker production?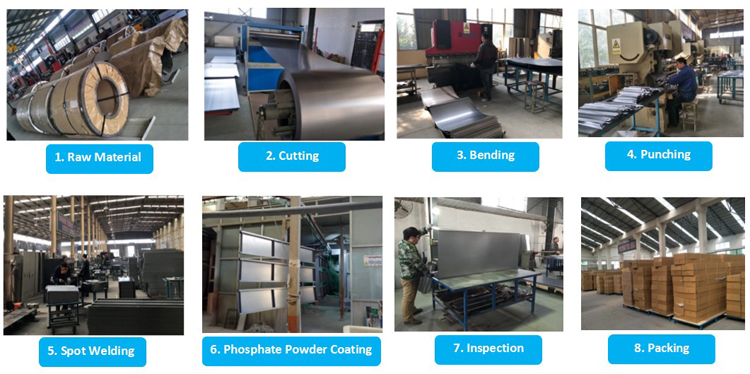 Aituo Production Mahine Line


Specification:
 
Model Number
AL5003
Product Name
Smart bookcase locker 
Material
High Quality Galvanized Steel(Customize)                  
Front door/side panel: 1.2mm                       
Level panel:1.0mm                                                                  
Back panel:0.8mm                          
Screen
21.5 inch touchable screen
Computer
Industrial host, Android system,RK3288/4 core frequency 1.8 Ghz,2G Ram, 8G EMMC, RS485 Port*2, 4G and WIFI model is optional 
RFID
RFID
Lockers (Doors)
Secured Electronic Lock
Speakers
Bi-channel Speakers
Cabinet Size
H1880*W1420*D450(mm)
Kiosk Door
N/A
Sub Cabinet Door
20 Doors                                                                         
Box capacity:H304*W320*D450(mm)
Storage temperature
-10℃ -- 50 ℃
Working temperature
0℃ -- 50 ℃
Net Weight:
Kiosk:85Kgs/Sub Cabinet:128Kgs
Gross Weight:

Kiosk:115Kgs/Sub Cabinet:168Kgs
OEM Color Option: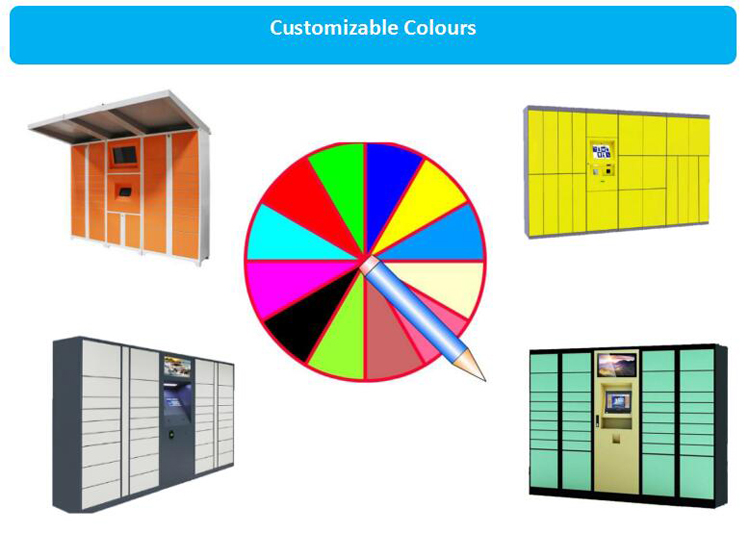 OEM Size for Customer: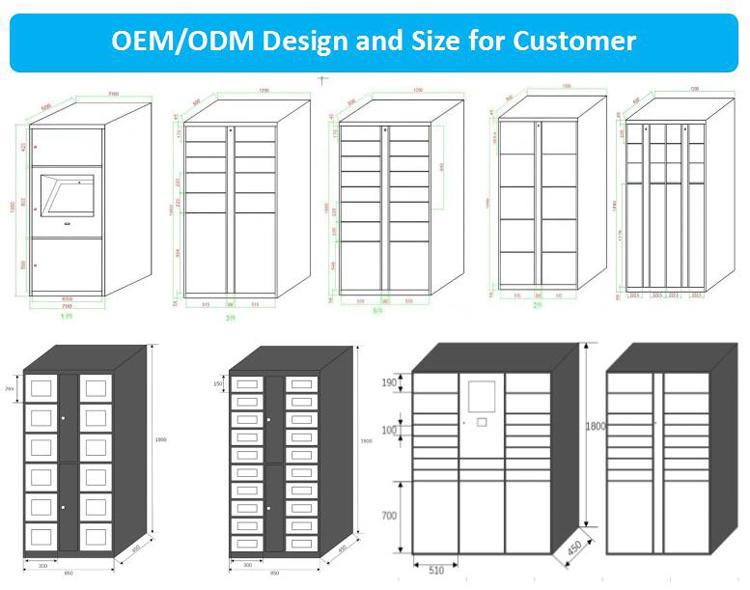 Applicable scenarios: business buildings, government departments, government agencies, enterprises and institutions and other places that need to store documents and transfer documents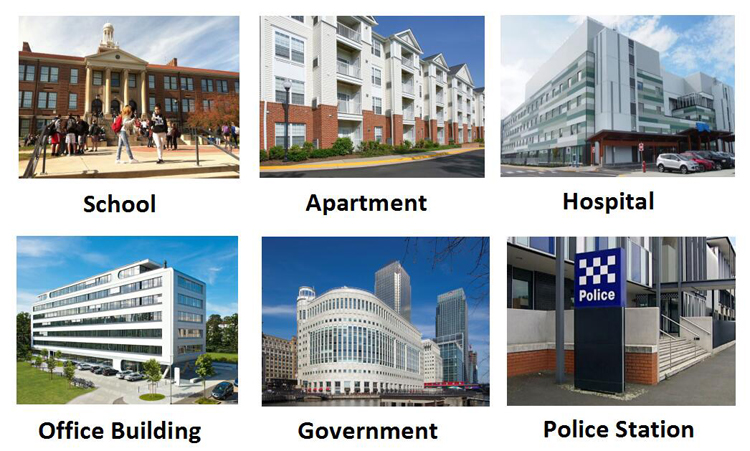 We use high Quality Lock Board and Lock System.