Smart Card Swipe Locker: AL5001CD40B
Aituo Smart Storage Locker can add networking module, realize networking function, manage user's status of use through networking software, realize remote control, query statistics, report printing and other functions, and can be connected with third-party software.
Aituo Electronic Card Swipe Locker uses RFID technology. Very easy to manage by the owners, also very conveniently to operate by the users.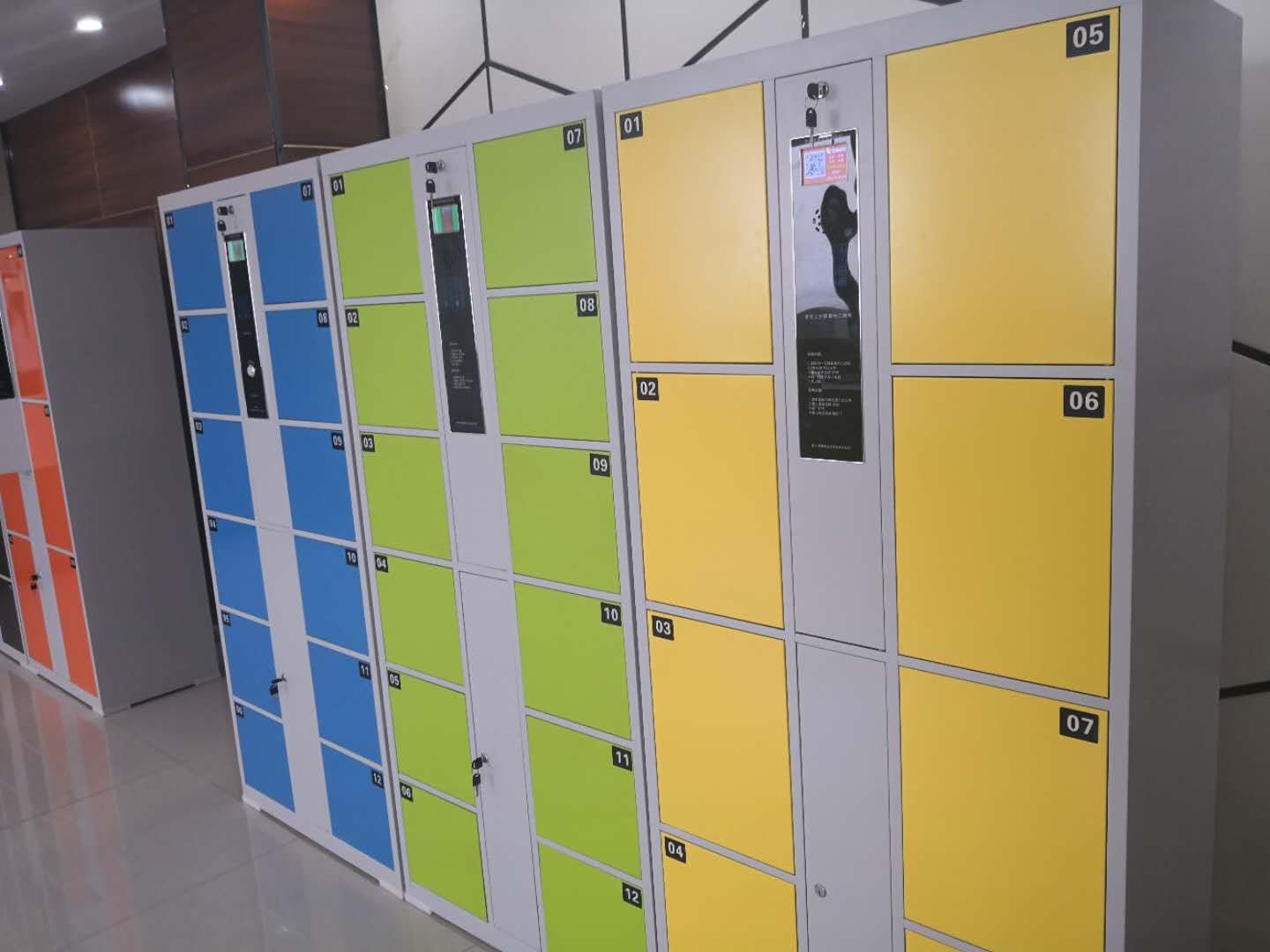 How is Aituo locker production?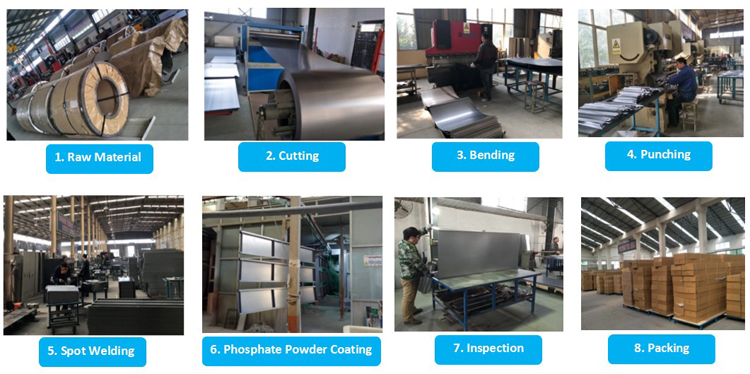 Aituo Production Mahine Line


Specification:
 
Model Number
ALAL5001CD40B
Product Name
Smart Cellphone Storage Locker
Material
High Quality Galvanized Steel                 
Front door/side panel: 1.2mm                      
Level panel:1.0mm                                                                 
Back panel:0.8mm                          
Screen
/
Computer
Industrial host, Android system,RK3288/4 core frequency 1.8 Ghz,2G Ram, 8G EMMC, RS485 Port*2, 4G and WIFI model is optional 
Barcode Reader
2D Barcode Reader
Lockers (Doors)
Secured Electronic Lock
Speakers
Bi-channel Speakers
Kiosk Size
H2020*W500*D500(mm)
Sub Cabinet Size
H2020*W940*D500(mm)
Kiosk Door
N/A
Sub Cabinet Door
20 Doors                                                                        
XL box: H400*W425*D500mm x 2                                                                 
L box: H300*W425*D500mm x 2                                                                                                                    
M box: H200*W425*D500mm x 6                        
S box: H100*W425*D500mm x 10
Storage temperature
-10℃ -- 50 ℃
Working temperature
0℃ -- 50 ℃
Net Weight:
Kiosk:85Kgs/Sub Cabinet:128Kgs
Gross Weight:
Kiosk:115Kgs/Sub Cabinet:168Kgs
How does it work?
    Step 1: Customer press "Save" button and swipe the IC card.
    Step 2: The door open.
    Step 3: Customer put the package into the box and close the door.
    Step 4: Customer press "Take out" button and swipe the IC card again.
    Step 5: Customer take out the package or bags and close the door.
Recogition System Option: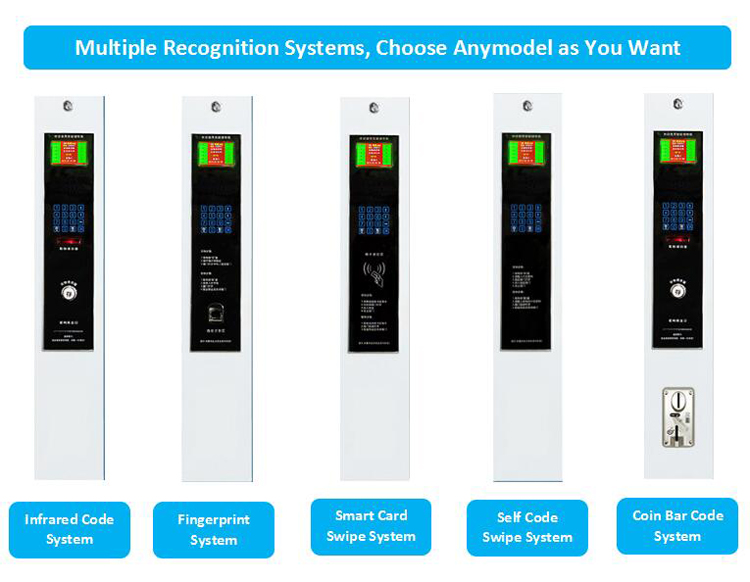 OEM Color Option: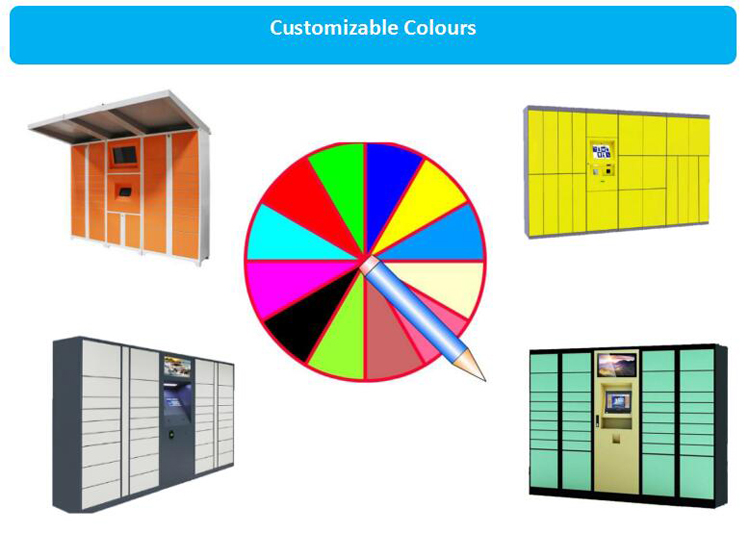 OEM Size for Customer: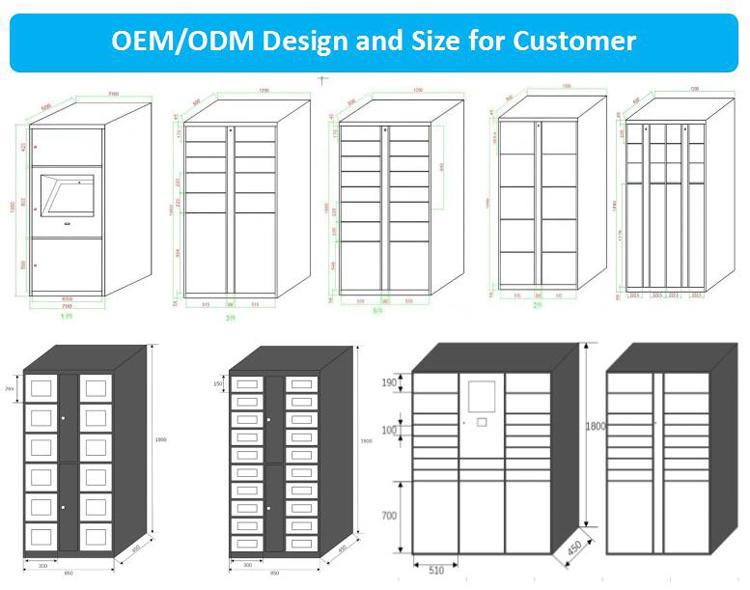 Application: Enterprises and institutions, libraries, hospitals, water parks and theme parks.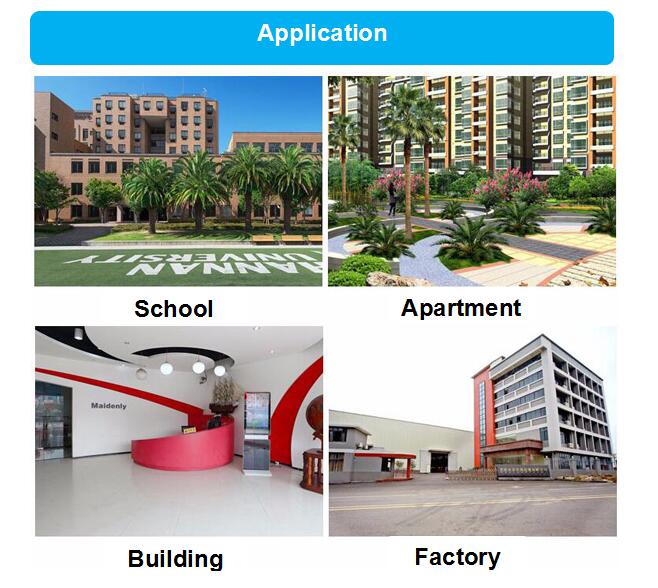 We use high Quality Lock Board and Lock System.