Function Description:
--Industrial design. 24VDC is recommended for the control board
--Each channel can be controlled individually or centrally by one instruction.
--Lightning protection, short circuit protection and reverse connection protection.
1, two electromagnetic lock control, lock opening 300ms (with feedback function)
2, 4-way output function, can be connected with lighting, disinfection, indicator light and other low power equipment
3, 2 relay, can be connected to heating equipment, refrigeration equipment, fan and other high power DC/AC equipment
4, 1 channel 18B20 temperature sensor
5, 1 5V item detection function, can be connected to infrared detection, pressure detection and other sensors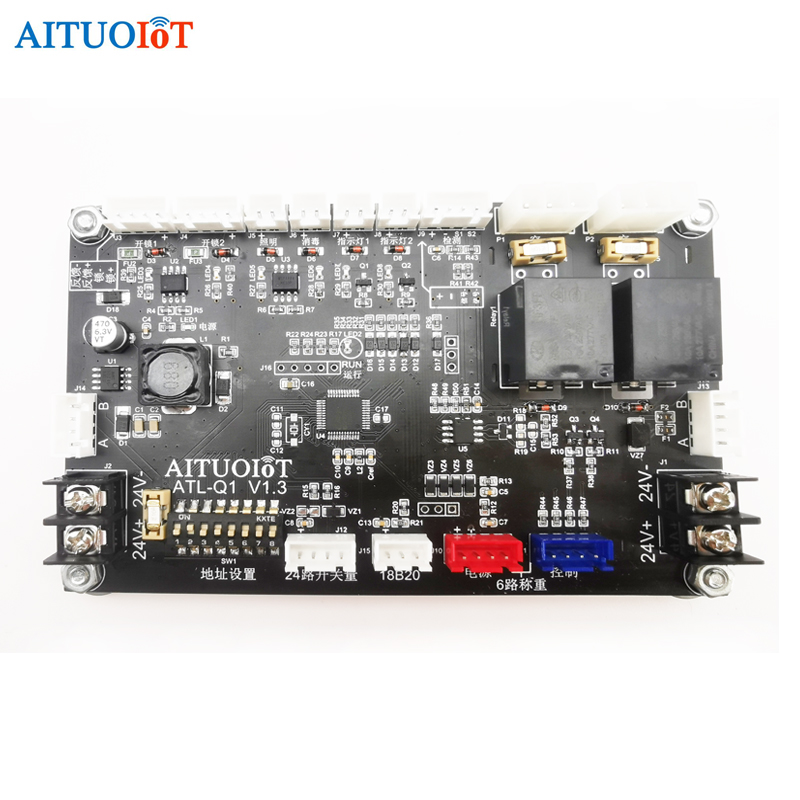 --Model Number:ATL-Q1
--Operating voltage: DC 12V/24V
--Operating temperature: -40℃~+85℃
--Read lock feedback: supported
--Unlock output time: 300 ms
--Standby power consumption: < 1W
--Communication interface: RS485 protocol
--Program upgrade interface: TTL serial port protocol
--Baud rate: 9600
--Drive lock current: Max. 3A
--Supports 12V/24V magnetic lock
--Number of layers: Multiple layers
--Flame retardant property: V2 board
--Supports cascading of multiple boards
--Multi-function: can support heating, disinfection, lighting, indicator light, temperature, item detection and so on
--Net weight: 70.09 g
--Size: L125mm * W80mm
Application
It can be used for smart multifuction lockers , such as food lockers which need multifuction like heating, disinfection, lighting, indicator light, temperature, item detection and so on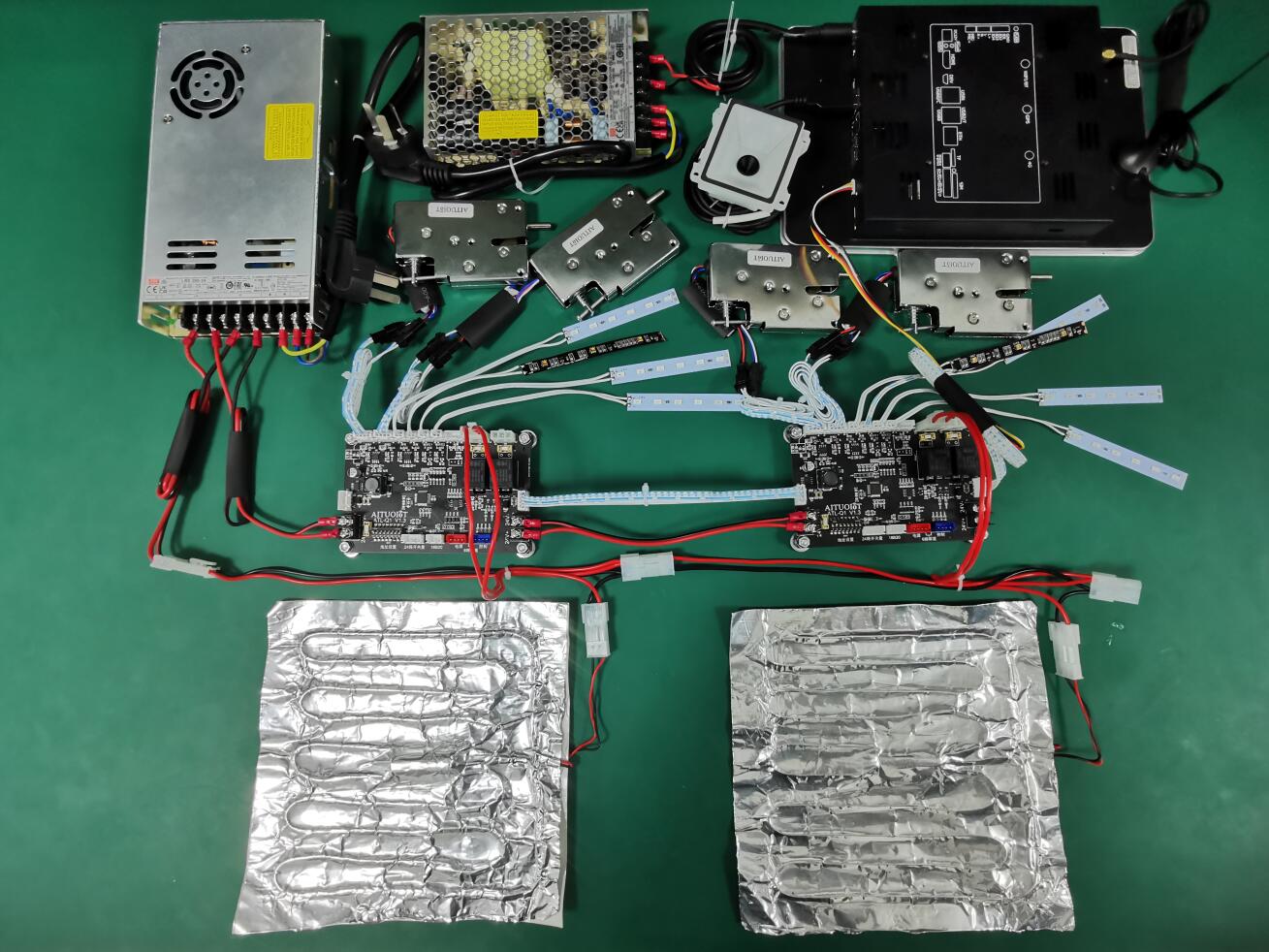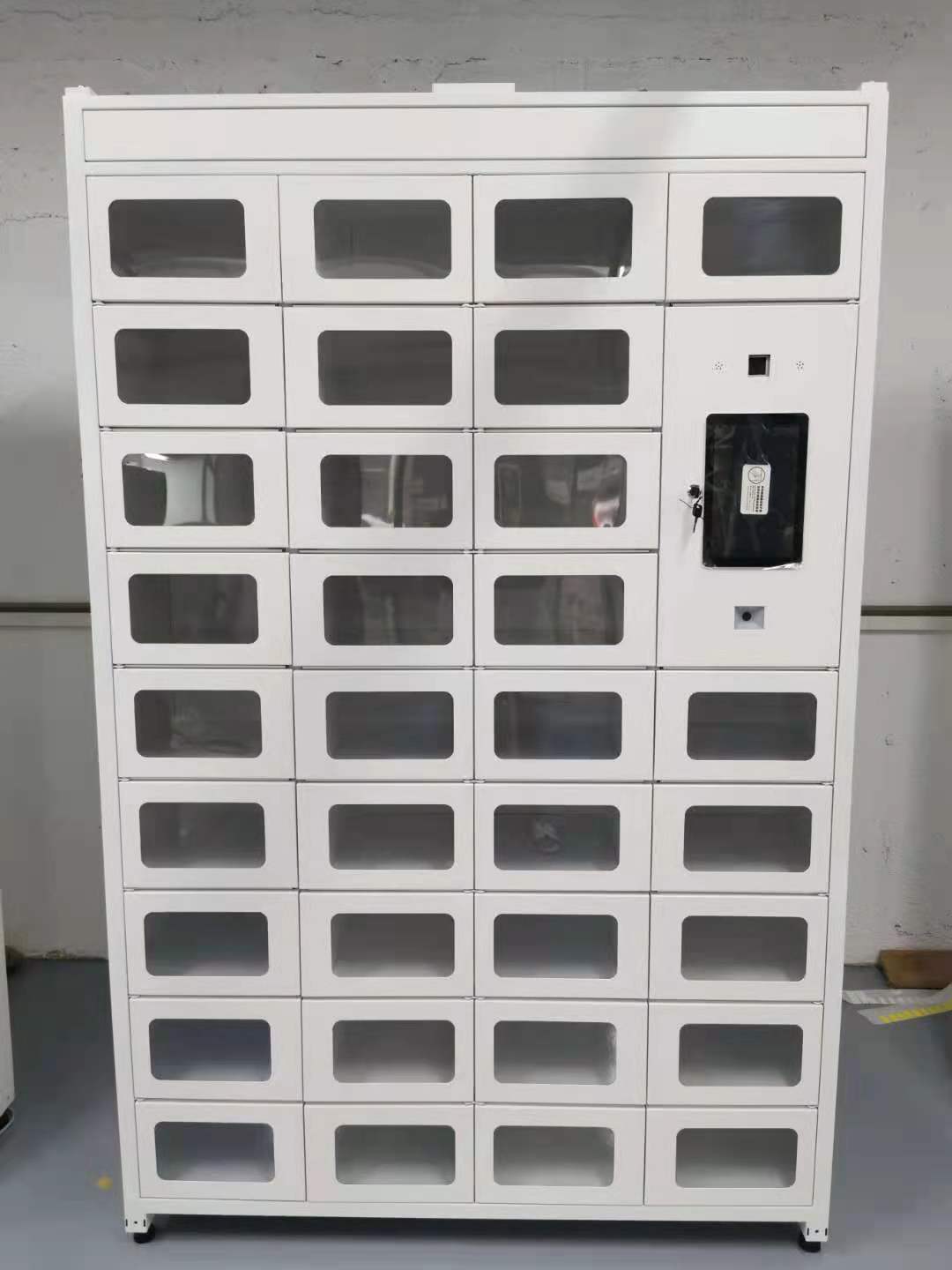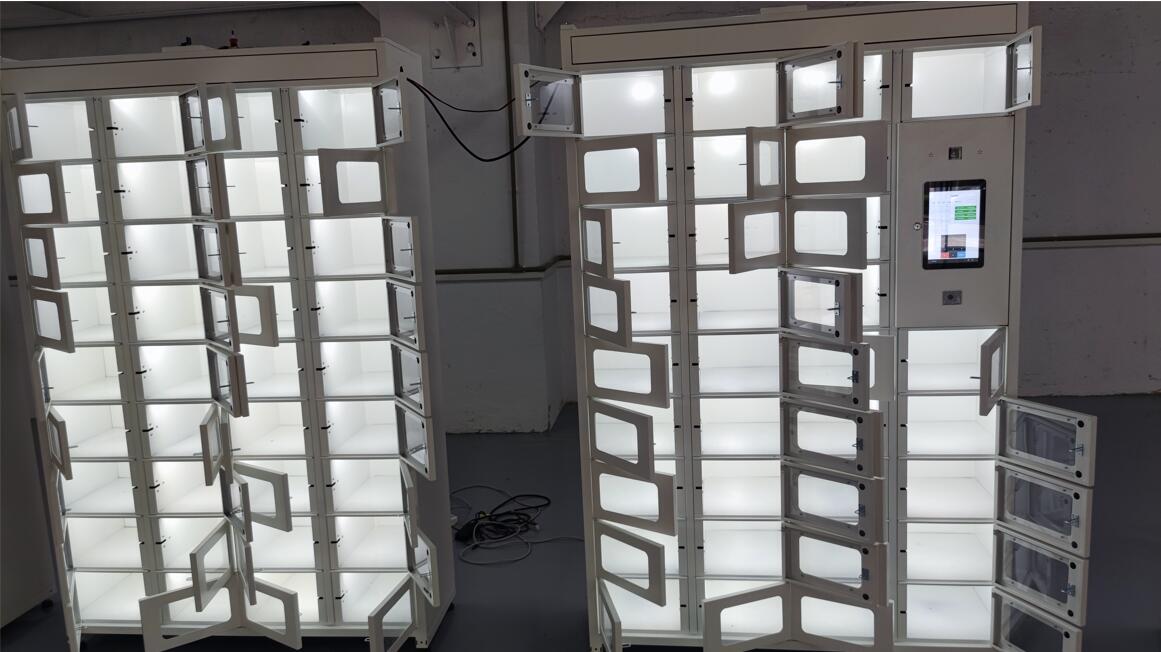 Company Introduction
Shenzhen AITUO IoT Technology Co., Ltd. is a national high-tech enterprise. It is the pioneer and reliable supplier and manufacturer of IoT hardware equipment, system and software platform products. We provide professional technique support and service from one-stop integrated solutions to products realization.
Our main products include: smart IoT system, storage management software and platforms, smart hospital locker, smart parcel locker, smart laundry locker, smart fresh locker, smart food locker, smart key locker, smart phone charging locker, smart networked storage locker, smart book locker, smart tool locker, electronic storage locker, ABS locker and other smart OEM/ODM locker. Products are widely used in smart logistics, smart e-commerce, smart medical care, smart campus, smart office, smart entertainment, smart production, smart life and other fields.
We have been focusing on the IoT technology since 2010, and have obtained several product patents and software copyrights. The company has passed ISO9001:2015 quality management system, CE, FCC and related quality certification. We adhere to the business philosophy "quality first, integrity innovation, to meet customer demand" , and provide high quality products, highly competitive price, professional technical support and perfect service for customers at home and abroad. Our current products have been exported to dozens of countries and regions and won the wide recognition and high comments.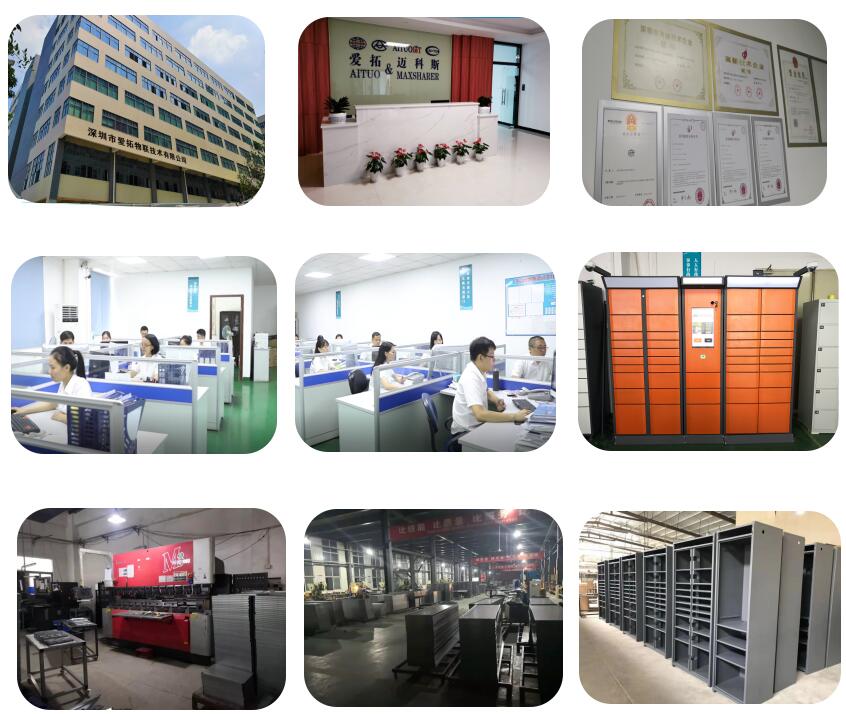 CE and FCC Certificates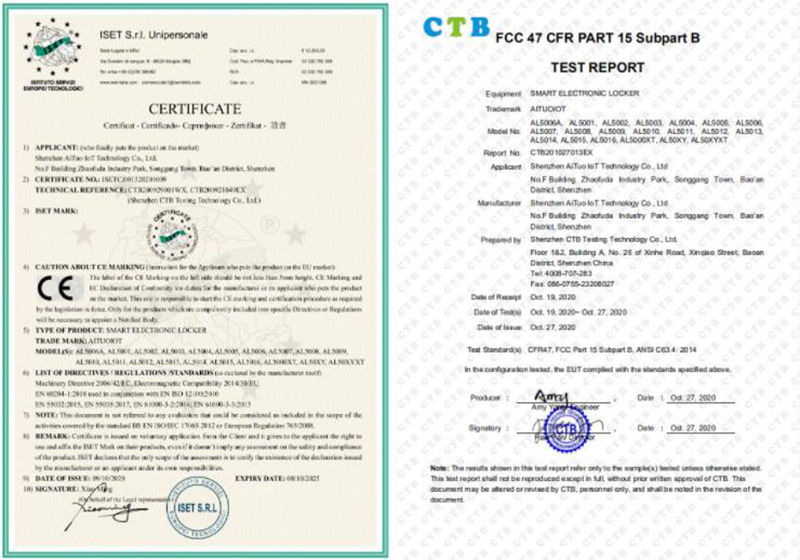 Exhibitions for IoT Technology and Smart Lockers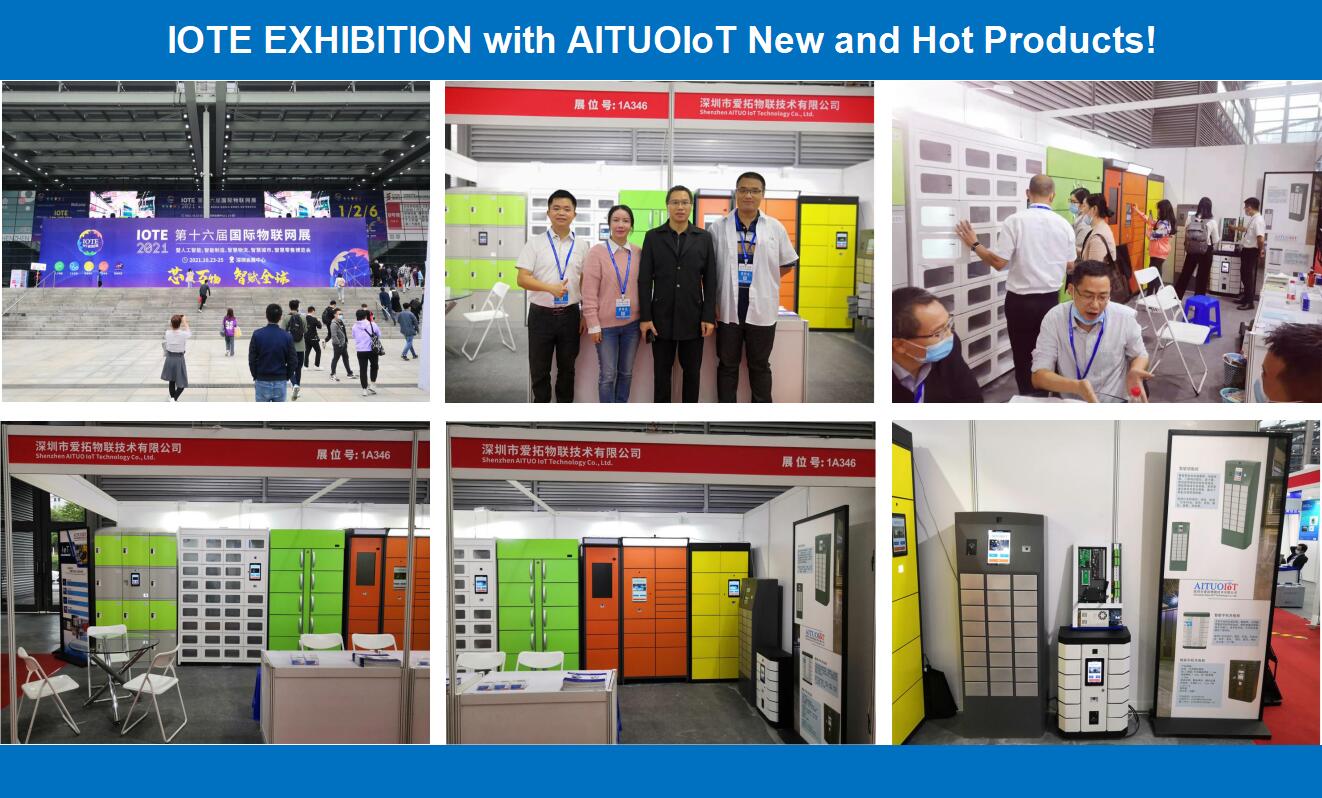 Our happy customers 5 star comments for our products quality and service.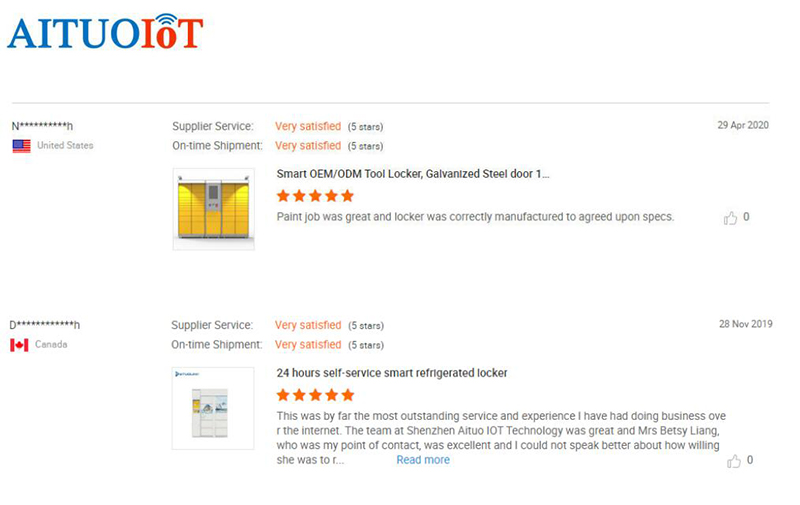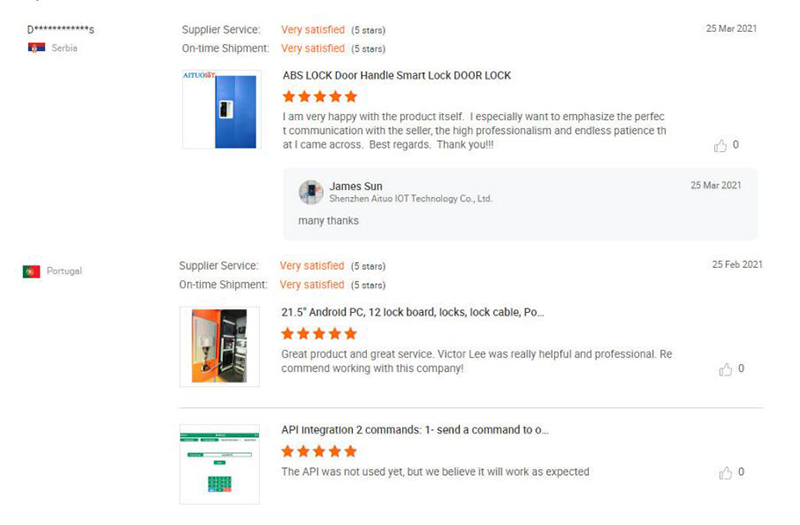 More hottest products for your better reference
1. Smart parcel delivery locker 2. Smart QR code storage locker 3. Smart laundry locker 4. Smart fresh locker
5. Smart food locker 6. Smart book locker 7. Smart tool locker 8. Smart UHF RFID locker 9. Electronic storage locker
10. Mobile phone charging locker 11. Smart luggage locker 12. Smart bicycle locker 13. Smart key locker
14. Smart vending locker 15. ABS storage Locker 16. other OEM/ODM locker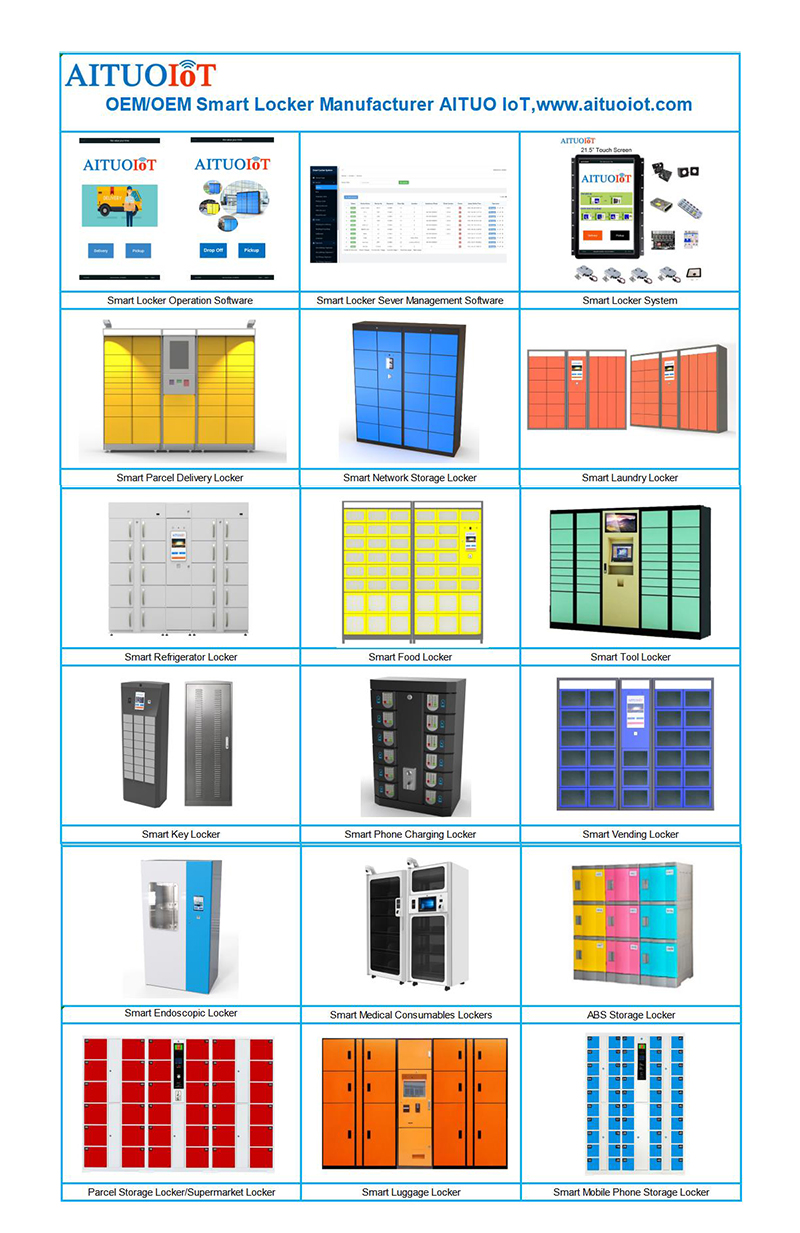 Thanks for your time to review our products.
Come on, my friend, contact us for price and catalogue now!